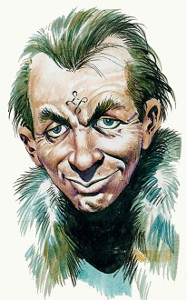 Episode 7 of The Trigan Empire
War with Hericon
aka Truce with Hericon (Hamlyn reprint)
Oorlog met Hericon (Dutch title)
War with Hericon (Dutch title, translated)
Written by Mike Butterworth
Illustrated by Don Lawrence
War with Hericon was originally published in 9 installments in issues 256 (10 December 1966) to 264 (4 February 1967) of Look and Learn magazine.
It was reprinted as Truce with Hericon in The Trigan Empire (Hamlyn/Chartwell) in 1978.
It is reprinted in the Don Lawrence Collection Volume 2, Revolution in Zabriz.
---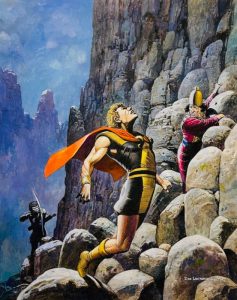 Installments
256 257 258 259 260 261 262 263 264
---
Links
https://www.catawiki.com/en/l/60634181-don-lawrence-originele-gouache-op-board-cover-trigie-deel-3-stad-onder-vuur-1993
258
https://www.catawiki.com/en/l/3238469-lawrence-don-originele-pagina-trigie-oorlog-met-hericon-1966
Plot summary (Dutch)
---
Downloads