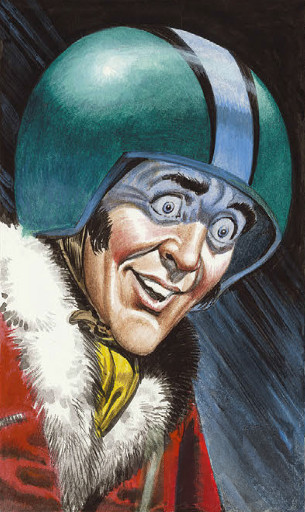 Episode 34 of The Trigan Empire
The Fiendish Experiment
aka The Man who could turn himself to Water
The Hydro Man (The Collection)
De gestolen formule (Dutch title)
The Stolen Formula (Dutch title, translated)
Written by Mike Butterworth
Illustrated by Don Lawrence
The Fiendish Experiment was originally published in 9 instalments in issues 550 (29 July 1972) to 558 (23 September 1972) of Look and Learn magazine.
It is reprinted in Volume 9 of The Trigan Empire—The Collection (the Don Lawrence Collection).
It is reprinted in Volume 3 of The Rise and Fall of the Trigan Empire (Rebellion).
---
Dramatis personae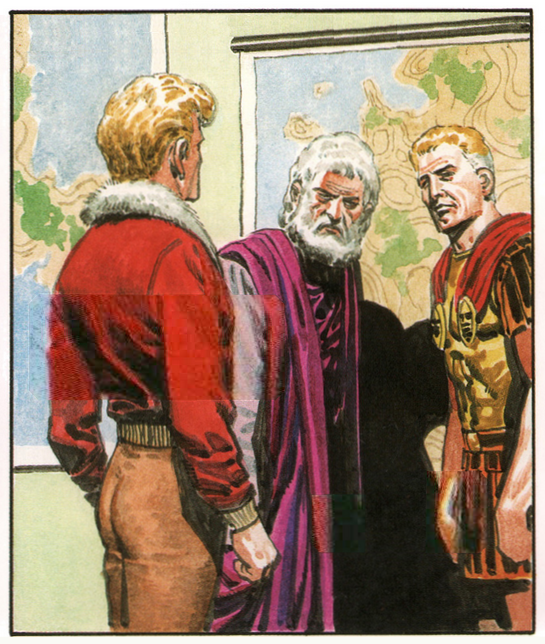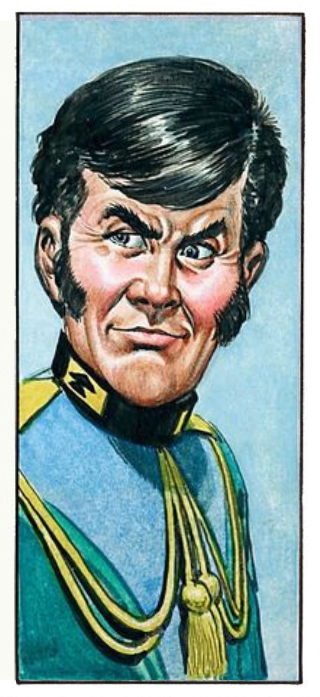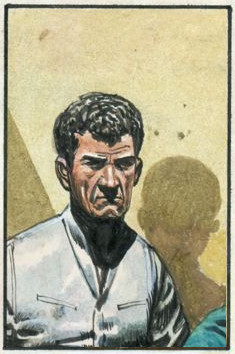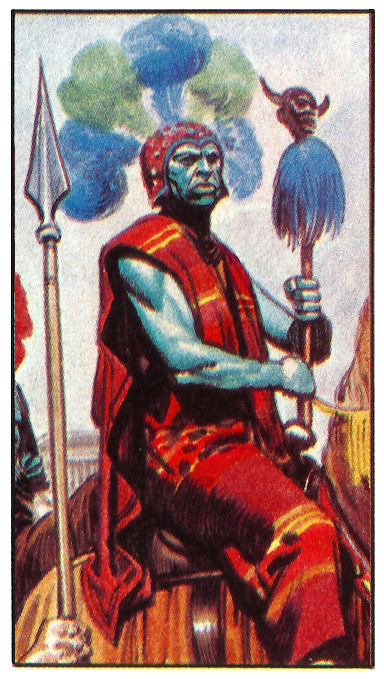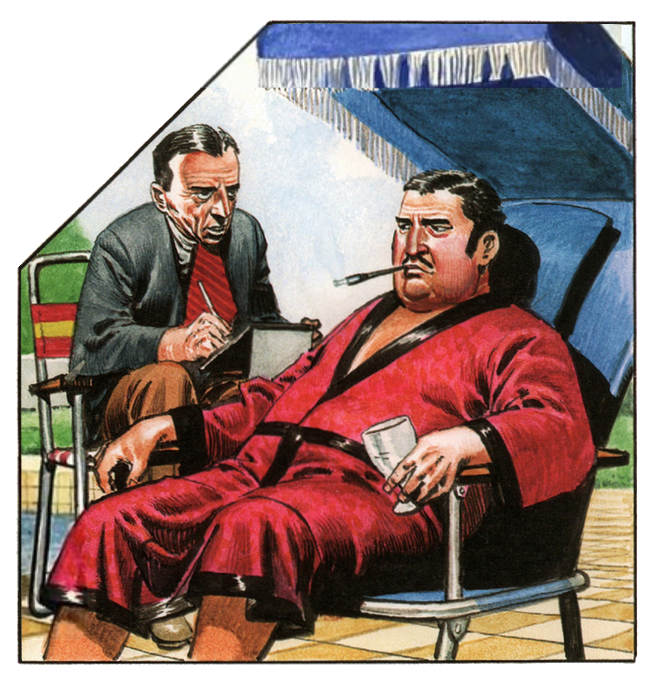 Typical stories from this period prominently feature the Emperor Trigo, his nephew Janno, and the great scientist Peric. This is a typical story. From the rest of the regular cast of characters, the Emperor's brother Brag, and Janno's close friend and Air Fleet comrade Keren, make brief appearances. Keren's father Imbala, the King of Daveli, makes a rare appearance in this episode.
Vella, the villain and central character of the story, is a pilot in the Air Fleet.
Vella's accomplice is Zerros, a crooked scientist and escaped convict.
The unnamed individual pictured is the leader of the most powerful criminal organisation in the Trigan Empire. Slakka is his personal assistant.
---
Links
550
https://www.catawiki.com/nl/l/3338869
https://www.catawiki.com/nl/l/37059573
551
https://www.catawiki.com/nl/l/40774171
552
https://www.catawiki.com/nl/l/1404177
553
https://www.catawiki.com/nl/l/3338901
555
https://www.catawiki.com/nl/l/23767145
557
https://www.catawiki.com/nl/l/3730419
https://www.catawiki.com/nl/l/3659
558
https://www.catawiki.com/nl/l/24512837
https://www.catawiki.com/nl/l/23495549
Plot summary (Dutch)
---
Downloads
MediaFire via British Comics Compilations
---
Read online