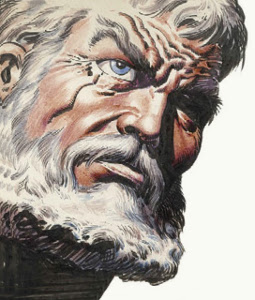 Episode 10 of The Trigan Empire
The Revenge of Darak
aka De wraak van Darak (Dutch title)
Darak's Revenge (Dutch title, translated)
A Tale of Treachery (Hawk reprint)
Written by Mike Butterworth
Illustrated by Don Lawrence
The Revenge of Darak was originally published in 11 installments in issues 280 (27 May 1967) to 290 (5 August 1967) of Look and Learn magazine.
It was reprinted as A Tale of Treachery in Tales from the Trigan Empire (Hawk) in 1989.
It is reprinted in the Don Lawrence Collection Volume 2, Revolution in Zabriz.
---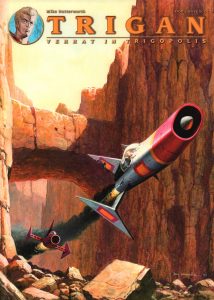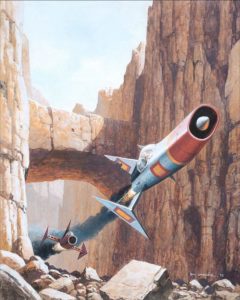 Installments
280 281 282 283 284 285 286 287 288 289 290
---
Links
280
https://www.catawiki.com/en/l/58018235-lawrence-don-originele-pagina-in-kleur-the-trigan-empire-the-lokan-invasion-1967
283
https://www.catawiki.com/nl/l/65091977
284
https://www.2dgalleries.com/art/the-trigan-empire-the-revenge-of-darak-page-110-72712
288
https://www.2dgalleries.com/art/trigie-trigan-39572
https:// www.scribd.com/document/465900819/Extra-Color-014-Mike-Butterworth-Don-Lawrence-El-Imperio-de-Trigan-4-El-Infierno-de-Hellas-Comic-Esp-Cimoc
https://komiknostalgia.files.wordpress.com/2014/07/1967-the-revenge-of-darak.pdf
Plot summary (Dutch)
---
Downloads
MediaFire via British Comics Compilations